"NEWFOUNDLAND LABRADOR'S LEADING OLYMPIC TAEKWONDO TRAINING CENTRE"
Welcome to the official website of HI-PERFORMANCE TAEKWONDO located in North America's most easterly city, St. John's NL, Canada. We are committed to helping you discover the endless possibilities that come from the study and training of Taekwondo. Whether you are looking for self-defence, self discipline, self confidence, or just a highly-energized workout, HI-PERFORMANCE TAEKWONDO delivers. We offer classes for all ages and skill levels. For those interested in the sport of Taekwondo, there are also competitive courses.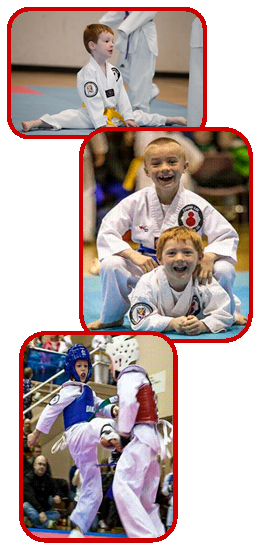 So take a moment to browse our website and allow us to introduce ourselves. When you are ready, please give us a call or simply come by our fully equipped Dojang, complete with safety matted floor, male / female change rooms, sauna and all the necessary equipment, and see us in action. We're located at:
205 Logy Bay Rd.
Lower Level, Suite 8.
Call: 709-682-5468
Email: jhosel.tkd@gmail.com
Get a kick out of life… call today!
CHRISTMAS SPECIAL* : 1 MONTH FREE TAEKWONDO AND FREE UNIFORM!
LIMITED TIME ONLY…CALL 682-5468 FOR DETAILS.
*APPLIES TO NEW / BEGINNING STUDENTS ONLY / SOME CONDITIONS APPLY*